COMPANY PROFILEAN ISO 9001:2015 CERTIFIED COMPANY

"JYOTI RESINS AND ADHESIVES LIMITED"

HAS LAUNCHED ITS BRAND EURO 7000 IN YEAR 2006.

COMPANY HAS ESTABLISHED A HUGE PLANT WITH CAPACITY OF 1000 TONS/MONTH, WHICH IS LOCATED AT SANTEJ, AHMEDABAD.

WE HAVE REACHED WHERE WE ARE TODAY MAINLY DUE TO THE CLOSE TEAM WORK OF OUR TEAM AND DUE TO OUR SHARED VALUE SYSTEM WHICH EMPHASIZE COMMITMENT TO EXCELLENCE, CLOSENESS TO CUSTOMERS AND THE SPIRIT OF INNOVATIONS

RESEARCH & DEVELOPMENT
EURO 7000 IS A LEADING ADHESIVE BRAND IN INDIA.

THERE IS A RESEARCH AND DEVELOPMENT (R&D) TEAM WHICH IS SOLELY DEDICATED TOWARDS IMPROVING, INNOVATING AND DEVELOPING NEW PRODUCTS. THE R&D DIVISION HAS A FULLY INTEGRATED PRODUCT DEVELOPMENT ENVIRONMENT WHICH HELPS THE COMPANY RIGHT FROM CONCEPTUAL DESIGNS TO THE FINAL MANUFACTURING OF THE PRODUCTS.

INNOVATION IS THE KEYWE SEARCH FOR NEW IDEAS IN EVERYTHING WE DO. OUR IDEAS OFTEN COME FROM OUR END USERS & RETAILERS. UNDERSTANDING THE MARKET PLACE AND WORKING WITH ACTUAL CUSTOMERS HELP US RECOGNIZE NEW OPPORTUNITIES.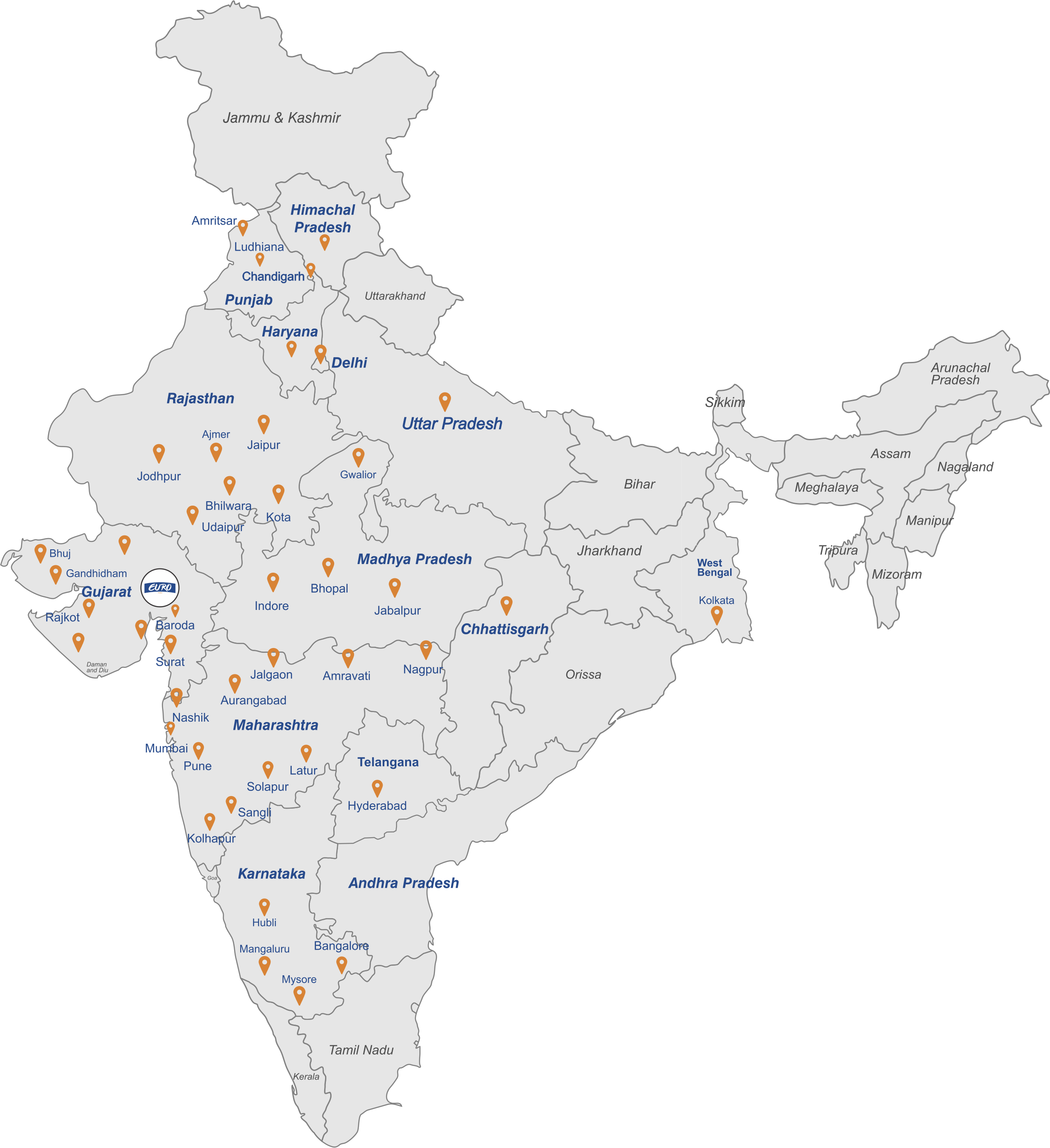 About EURO7000
From our humble roots producing adhesives EURO7000 has grown exponentially and is now poised to become the leading manufacturer of high grade Synthetic Resin Adhesives.
We always believe that no sale is really complete until the customer is delighted, to achieve this objective we have equipped High-quality machineries, Strong warehousing facilities, Massive stocking capacity, Technical support and Quick delivery, Offering the high quality products and best service to our clients.
Company has established a huge plant with capacity of 1000 tons/month, Which is located at Santej, Ahmedabad.
We have reached where we are today mainly due to the close team work of our team and due to our shared value system which emphasize commitment to Excellence, Closeness to Customers and the spirit of innovations.